Now in demi fine metals
Our core collection is now offered in recycled sterling silver or 14k gold vermeil - yay!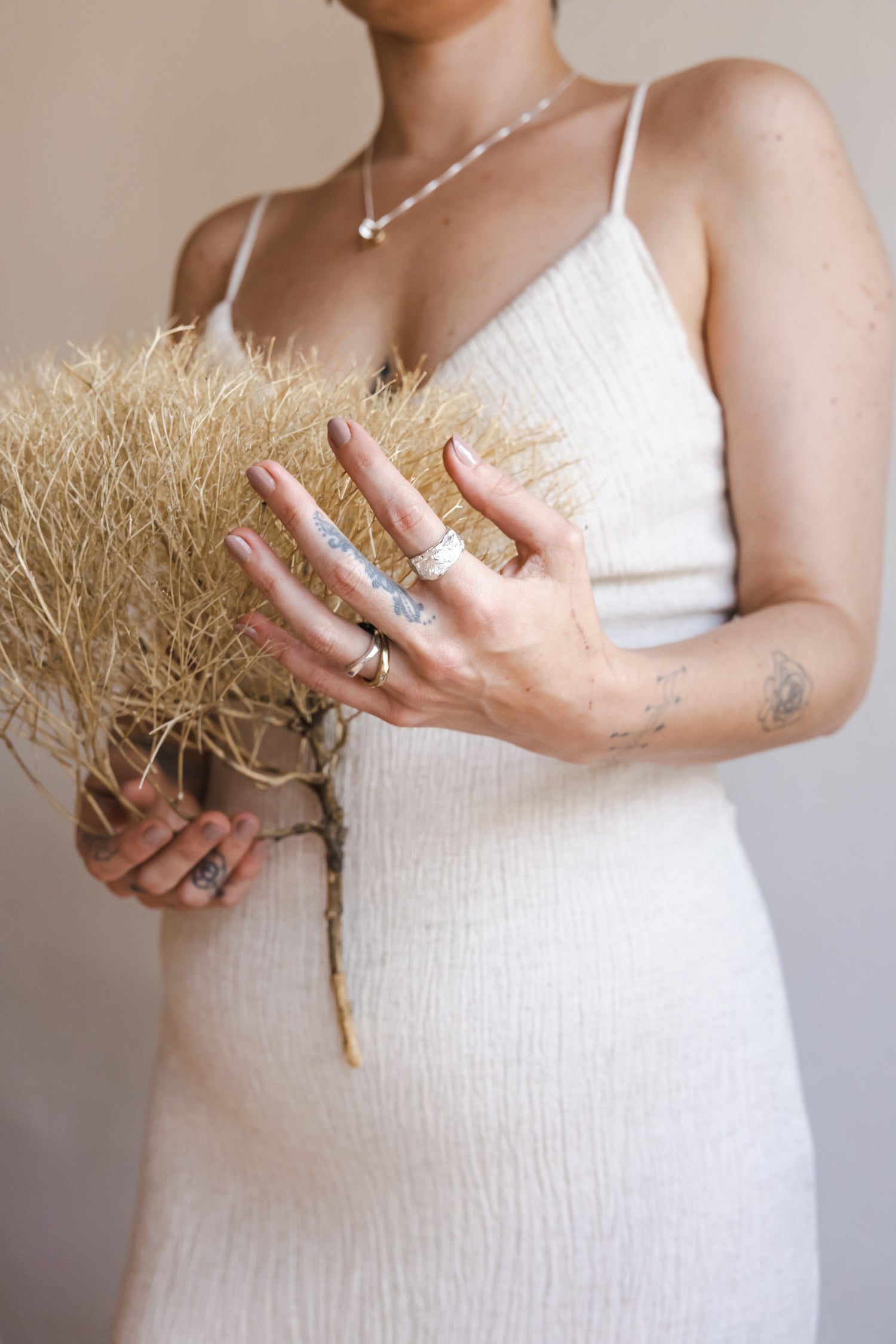 FINE WEDDING BANDS
Fine Commitment & Ceremony bands made from 100% post-consumer metals. Options to customize with ethically-sourced stones. Each piece is made to order and meticulously crafted by hand.
Shop Wedding Bands
THE ARTIST
Kristi Frank Montaño is the head hancho, founder, designer, maker and creator behind Salt Grass. KFM fully brought forth her independent collections after returning to Santa Fe in 2020. Before that, she was producing jewelry for notable brands in NYC & Maine. A native of New Mexico, her work is characterized by symbolic shapes and textures observed in the high desert, mystical mountains, and aspen forests. Each design is hand-foraged and carefully made with recycled materials and sustainable practices. Salt Grass jewelry creates pieces to be passed down for generations.
About KFM